Yo kids, I am a writer and lo! I have a new book out now.
It's called
NO LIES
and - as many of you will know - it's the sequel to last year's bizzare & brilliant
NO UP
. And like all good trilogies, part 2 is bigger, badder and sexier!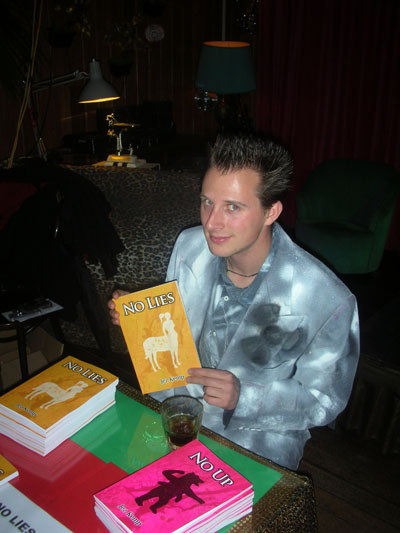 Me at the launch party for NO LIES at the wonderful Mighty Mighty Bar in Wellington, dressed as "nuclear winter"
You can
order
it from
www.lulu.com/jezkemp
for just £5/$13NZ + P&P, or whatever your local currency is around the world. But, like "NO UP" I'm also releasing it one chapter every week on the internet for free on the NO LIES minisite at
www.jezkemp.co.uk/nolies
Obviously I'm very happy to have it finished and made into something real that people can read. Please do buy a copy, and I hope you like it.